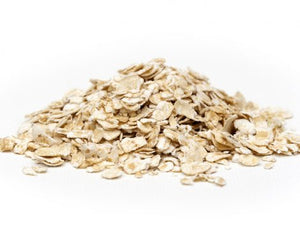 Oats - Organic - Instant - Bulk - per 10g
Regular price
$0.06
Sale price
$0.10
Unit price
per
Tax included.
Grown under the bright shining Australian sun, Blue Lake Milling Oats are a nutritious super food filled with true Aussie goodness.
The term Instant Oat commonly refers to an oat which has been rolled to a medium thickness in order to achieve a reduced cooking time.
BLM proudly offers the ability to customise our Instant Oats offering to suit the needs of a specialised application.