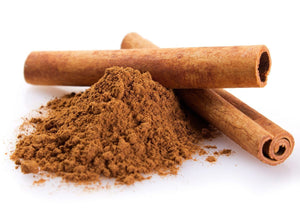 Cinnamon - Ground - Bulk - per 10g
Regular price
$0.40
$0.00
Unit price
per
Tax included.
Cinnamon is a highly delicious spice.
It has been prized for its medicinal properties for thousands of years.
Cinnamon is a spice that is made from the inner bark of trees scientifically known as Cinnamomum.
Use cinnamon in sweet or savory dishes.
To add cinnamon to the diet:
Sprinkle a pinch of cinnamon over oatmeal to replace sugar.
Add cinnamon to cakes, cookies, breads, and applesauce.
Top a waffle with cinnamon and apple for a low sugar treat.
Use in curries or middle eastern meat dishes.