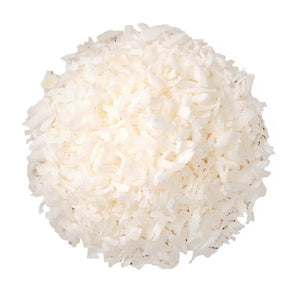 Coconut - Shredded Organic - Bulk - per 10g
Regular price
$0.12
$0.00
Unit price
per
Tax included.
Organic Coconut cut into long shreds.
The product is produced by shelling coconuts and paring, washing, drying, and granulating the white flesh into long shreds.
Toss shredded coconut into a variety of baked goods (cookies, muffins, breads, cakes, granola bars, granola, coconut macaroons), sprinkle it on cereal, porridge, fruit or yogurt, incorporate it into your fruit crumble topping, use it as grain-free breadcrumbs for tofu, fish or meat, or add it to your smoothies, ice cream or hot chocolate.
No Added Sugar
Lactose Free