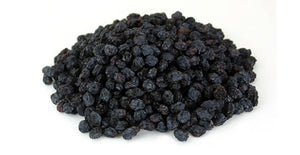 Currants - Riverland - Bulk - per 10g
Regular price
$0.10
$0.00
Unit price
per
Tax included.
Riverland Currants
Australia has its own unique currant variety "Carina", which has been developed to produce consistently high yields that guarantee supply to the market every year. 
Australian currants are a deliciously sweet beery with even colour and a perfect product for snacking, and cooking.
Locally sourced Riverland Currants. 
Available in 375g or 1kg size