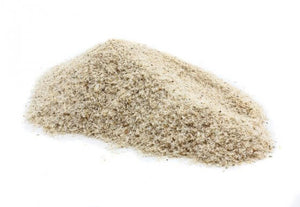 Psyllium Husks - Bulk - per 10g
Regular price
$0.70
$0.00
Unit price
per
Tax included.
Psyllium Husks are the outer layer of Psyllium Seeds (Plantago Ovata), a plant native to India. Psyllium has no artificial additives, is preservative-free and is non-GMO. Psyllium has a mild nutty flavour and aroma. These husks can be added to breakfast foods, baked goods and savoury dishes.
Psyllium Husks can be added to smoothies or sprinkled over cereal, porridge or yoghurt. 
Psyllium is great in raw food treats including energy balls and slices. Or add psyllium to home-baked muffins, biscuits and bread. Psyllium can also be used to add body to soups and hotpots.