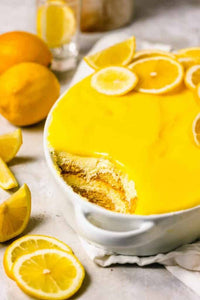 This lemon tiramisu is tangy, zesty, creamy, and the perfect make ahead dessert. The filling has lemon curd, is so easy to make, and is packed with tangy lemon flavor. It's a refreshing twist on a classic tiramisu, and you can add or omit limoncello (lemon liquor) as you prefer. Because this cake has lemon curd in the filling and topping, it's packed with creamy, zesty, tangy, lemon flavor. 
---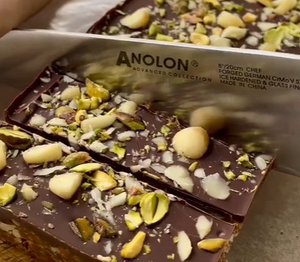 No baking, no refined sugar, and full of lots of good stuff.
---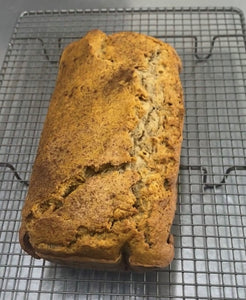 Ingredients: 1/3 cup Illalangi Olive Oil 1/2 cup maple syrup 2 eggs 2 large ripe bananas 1/4 cup milk of your choice 1 teaspoon baking soda 1 teaspoon vanilla essence 1/2 teaspoon cinnamon 1 3/4 cup gluten free plain flour Method: Preheat oven to 165°C fan forced. Whisk oil and maple syrup together in a bowl. Add eggs and beat well, then whisk in mashed banana and milk. Add baking soda, vanilla, and cinnamon. Whisk to blend. Stir in flour till well combined, be sure not to overmix. Pour batter into lined loaf tin. Sprinkle lightly with cinnamon and bake...
---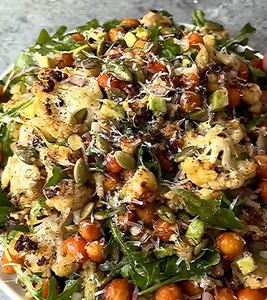 Ingredients Cauliflower:1 medium head cauliflower, cut into florets3-4 tbsp olive oil2 tbsp ranch seasoning1/3 cup chopped scallions•Chickpeas:1 15-oz can chickpeas, rinsed and drained2 tbsp sriracha1 tbsp olive oil1 tbsp honey•Salad:1-2 handfuls arugula1/3 cup diced red onion1 avocado, diced1/3 cup pumpkin seedsParmesan cheese (optional)Illalangi Olive oilHoney   Method 1. Preheat the oven to 425. Line 2 sheet pans with parchment paper and set aside. 2. Add the cauliflower, olive oil and ranch seasoning to a large bowl. Toss to combine. Add the cauliflower to one of the sheet pans, add the scallions and spread out. Place in the oven for 35-40...
---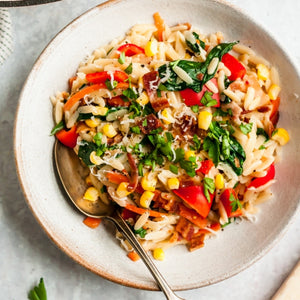 Prep Time: 10 mins Cook Time: 20 mins Serves: 4 Ingredients 8 slices bacon 10 ounces uncooked L'Abruzzese orzo pasta (about 1 2/3 cup uncooked orzo) 1/2 cup reserved pasta water, after pasta is done boiling 1 tablespoon butter 3 cloves garlic, finely minced ½ cup shredded carrots (or carrots cut into matchsticks) 2/3 cup frozen or fresh sweet corn 1 red bell pepper, cut into chunks 1 (5 ounce) package organic spinach 1/2 cup freshly grated parmesan cheese 1/2 teaspoon garlic powder 1/2 teaspoon red chili pepper flakes, plus more if desired Freshly ground Murray River salt and pepper To garnish: Fresh flat-leaf parsley + extra parmesan cheese, corn and bacon on top Instructions Add bacon to a large skillet or...