• Balsamic • Chicken • Illalangi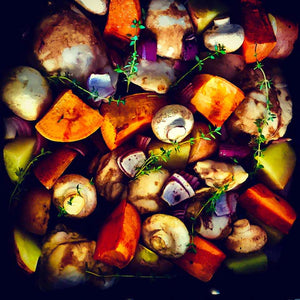 Ingredients:  6 chicken thigh fillets  2 large red potatoes, quartered  1 small sweet potato, cut into thick slices  1 medium red onions, cut into thin wedges  2 garlic cloves, unpeeled (optional)  3 fresh thyme sprigs  50 ml of Illalangi Caramelised Wattle Seed Balsamic  50ml Illalangi Extra Virgin Olive Oil  6 medium mushrooms, chopped  250g cherry tomatoes Method 1. Preheat oven to 220°C/200°C fan-forced. Arrange chicken, potato, onion, garlic and thyme in one large roasting dishes. Whisk vinegar and oil in a jug. Drizzle oil and vinegar mixture over chicken and vegetables. Season with salt and pepper. 2. Bake for 40...
---
• Balsamic • Illalangi • Riverland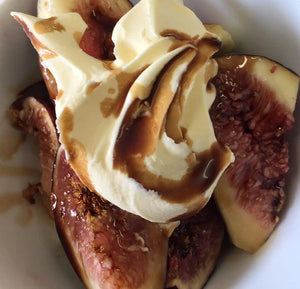 Ingredients:  3 Riverland Figs  Illalangi Caramelised Wattleseed Balsamic, depending on your liking.  Mascarpone cheese, cream or ice cream to serve. Method: 1. Slice figs into quarters. 2. Place a dollop of mascarpone cheese on top. 3. Drizzle Illalangi caramelised wattleseed balsamic over the top of figs and mascarpone cheese.
---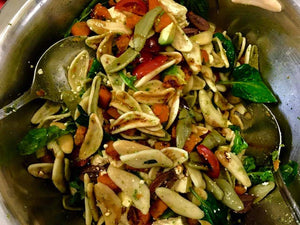 A delicious olive leaf pasta with cherry tomatoes, spinach, and olives.
---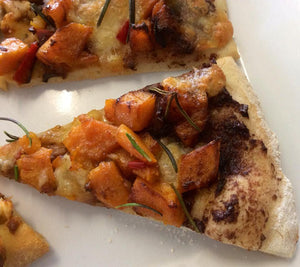 A simple recipe for a homemade pizza that uses our best selling Wattle Seed Balsamic Vinegar.
---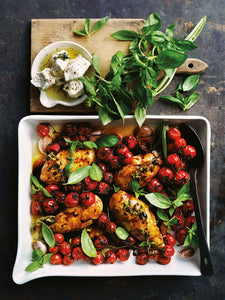 An absolute crowd favourite - maximum flavour for minimum effort!